What is it?
For the older men, living alone and cooking for one person can often seem pointless, leading to an increased use in unhealthier options such as ready meals. Cooking can often be difficult as mobility decreases so minimal steps and time to cook is ideal.
Dig in is the perfect meal box for the grumpy old man in your life. With customisable meals that cook in under 30 mins and only require one pot there won't be much room for grumbling here. We aim to help you make quick and tasty meals without the fuss that are better than any of that 'ready meal' rubbish. Dig In uses a sarcastic conversational tone to make the tedious task of cooking more enjoyable.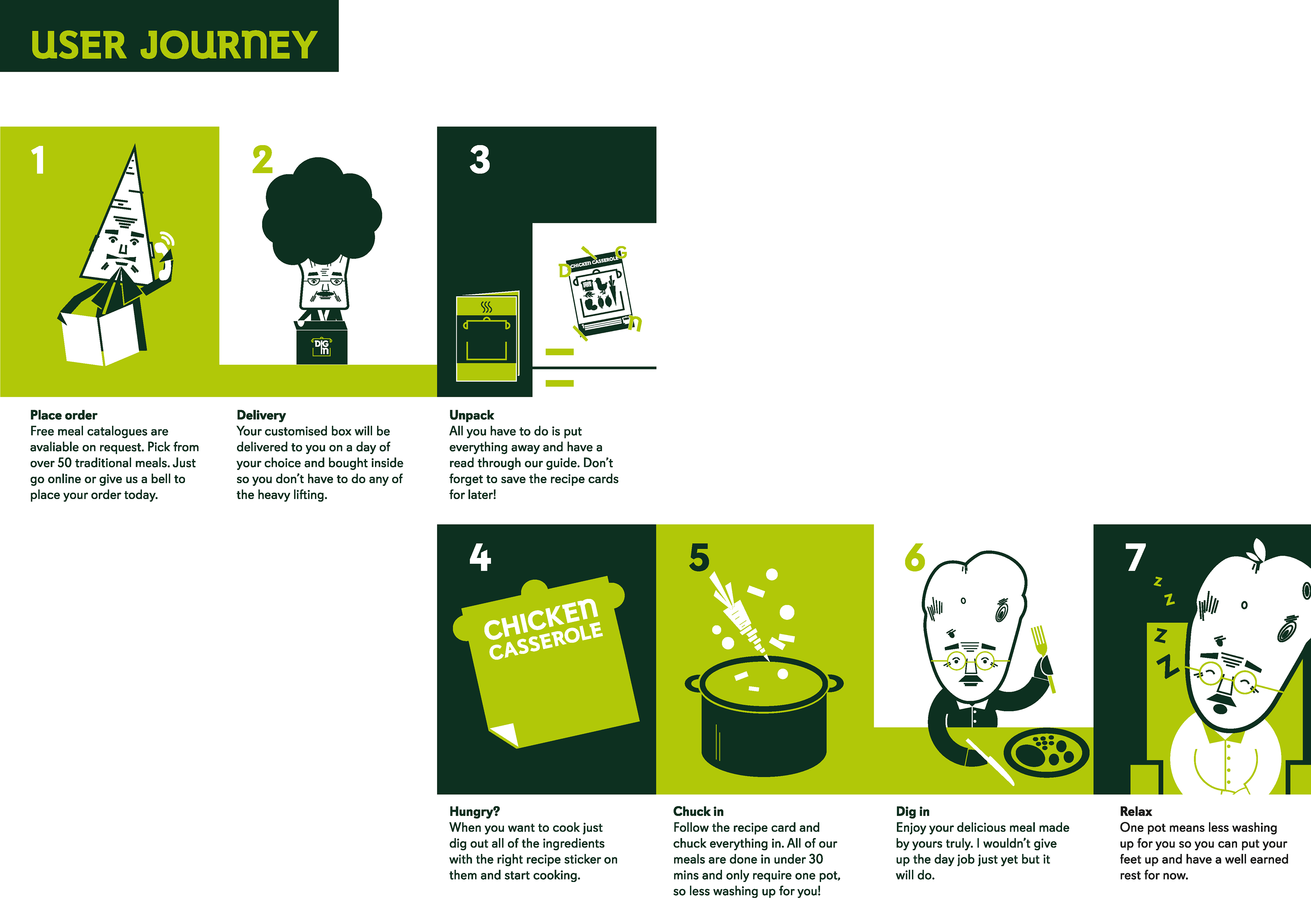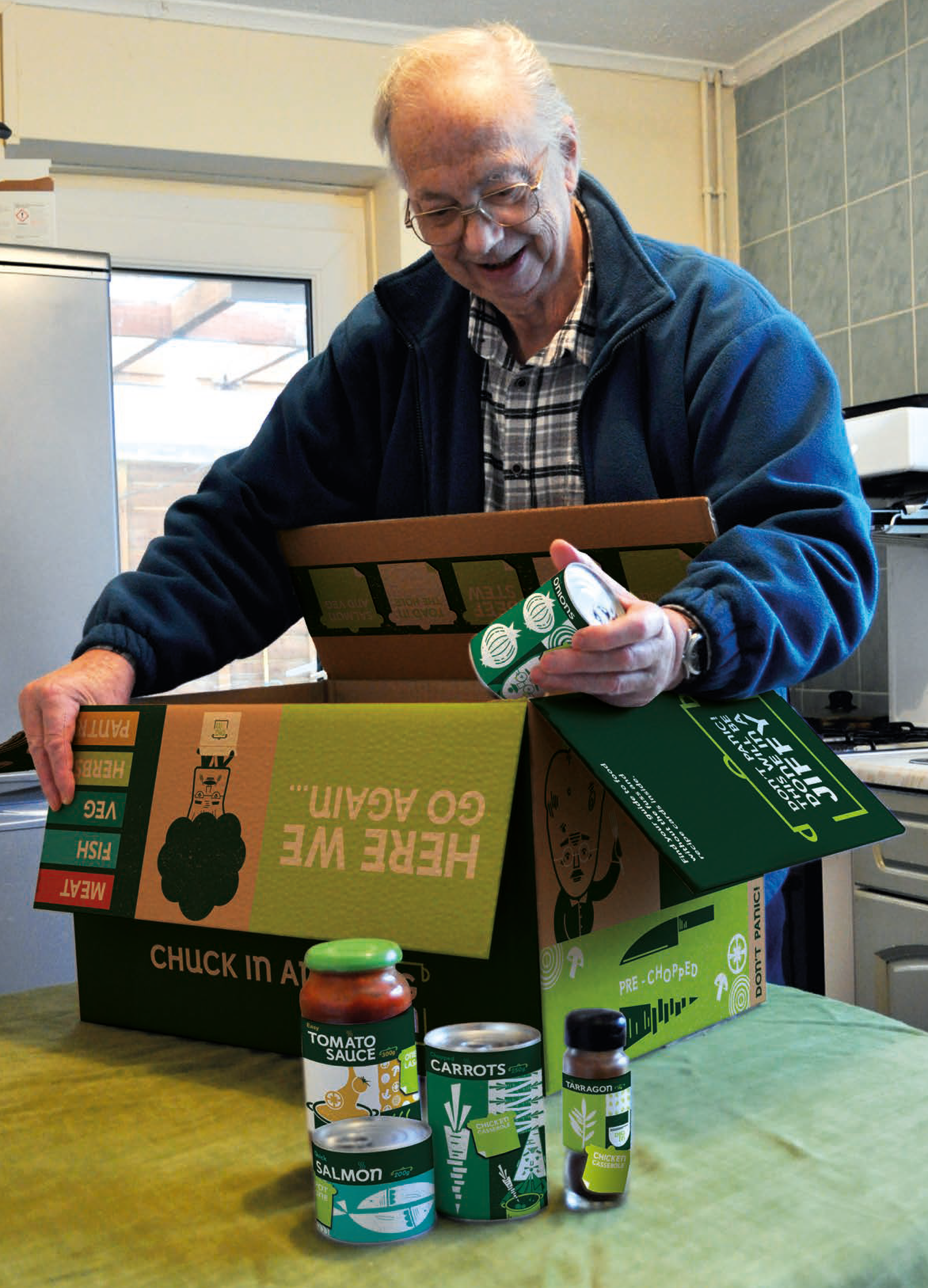 Delivery
We'll deliver your meals to you on the day of your choosing right to your kitchen table. 
Box features handles for easy lifting. The box design plays upon the users sarcastic humour within the illustrations, characters and messages as well as providing useful information such as a reminder of which meals you ordered in the form of recipe stickers.
All of our packaging is fully recyclable and with portion sizes for 1 person, there's nothing going to waste here.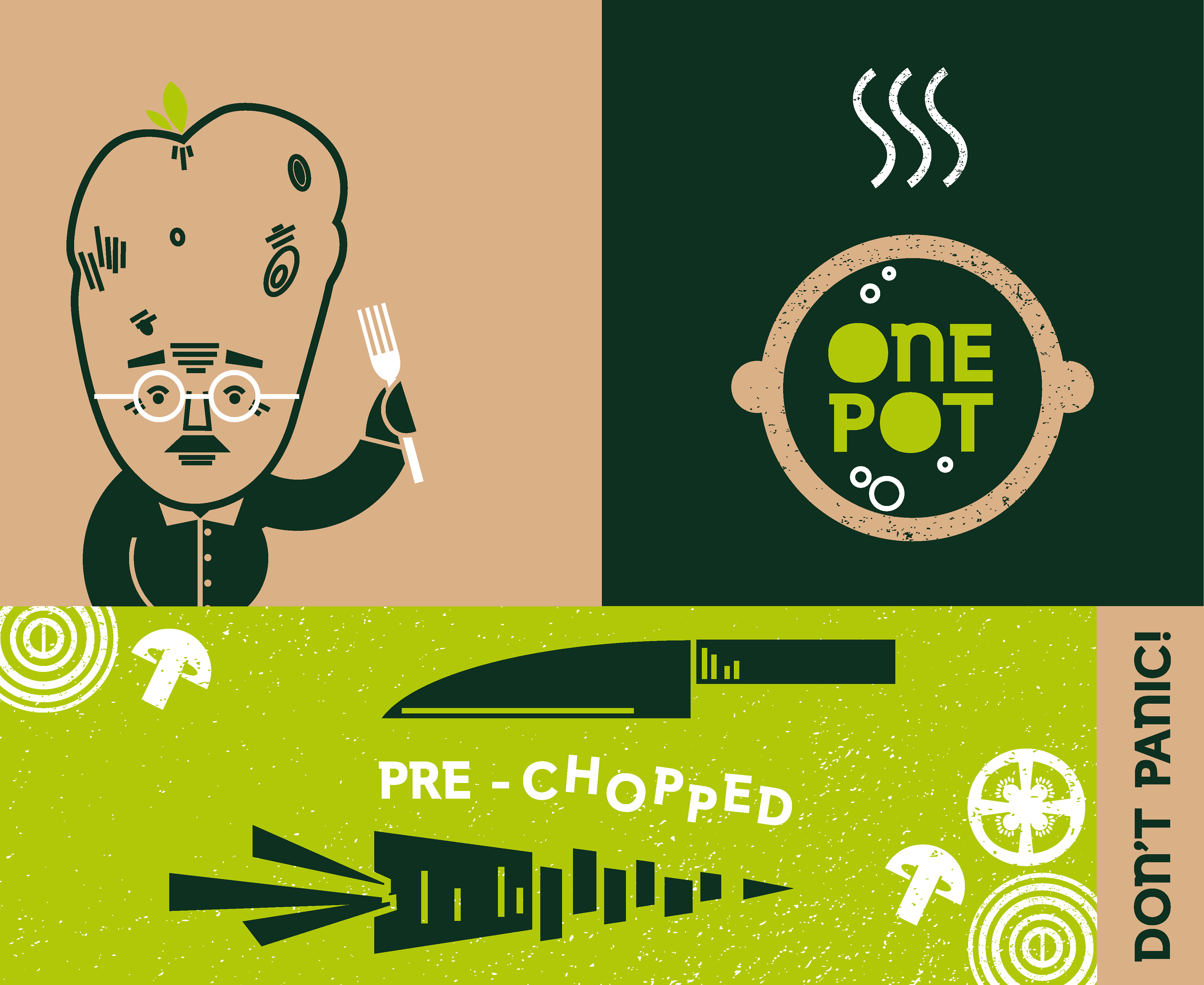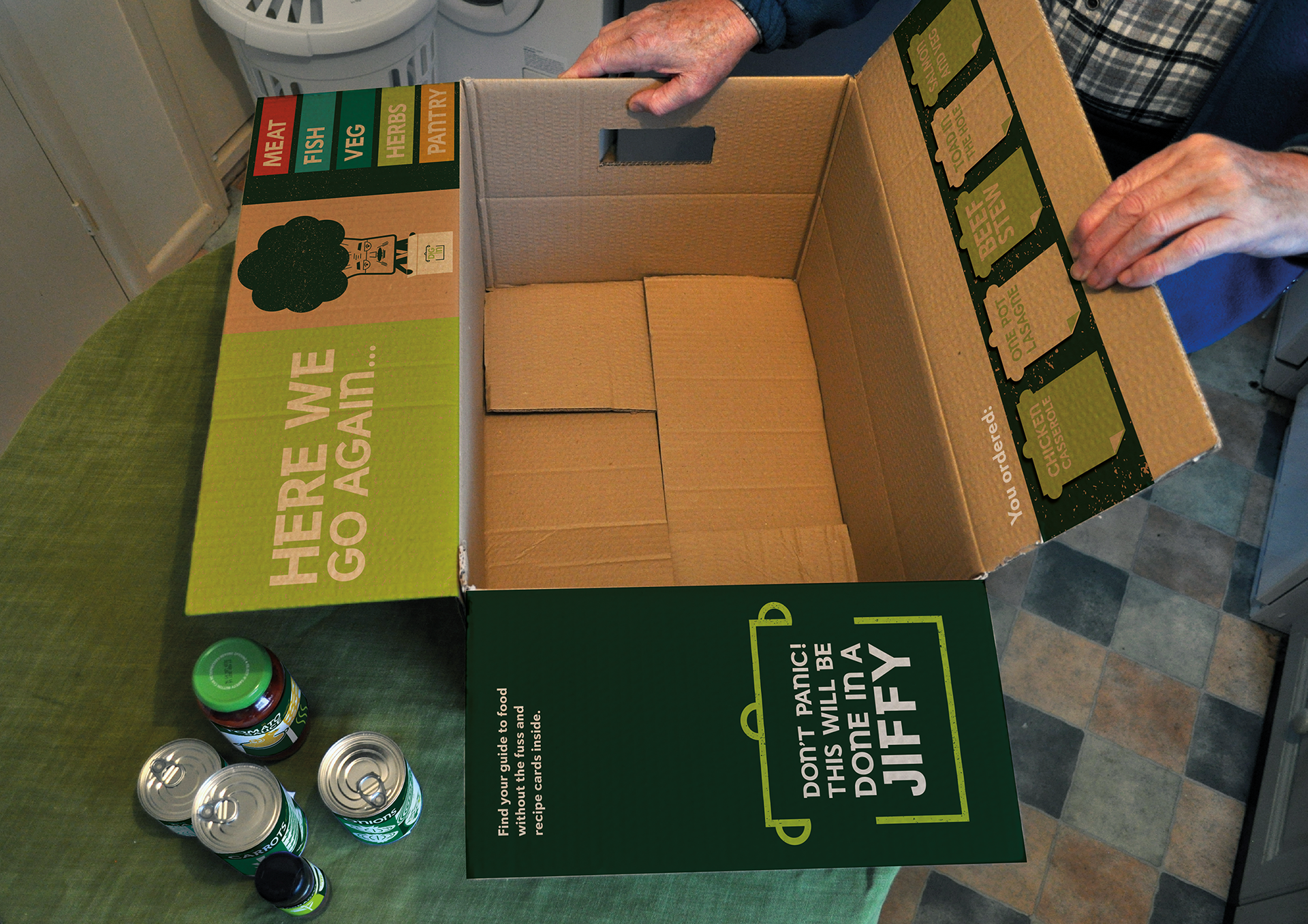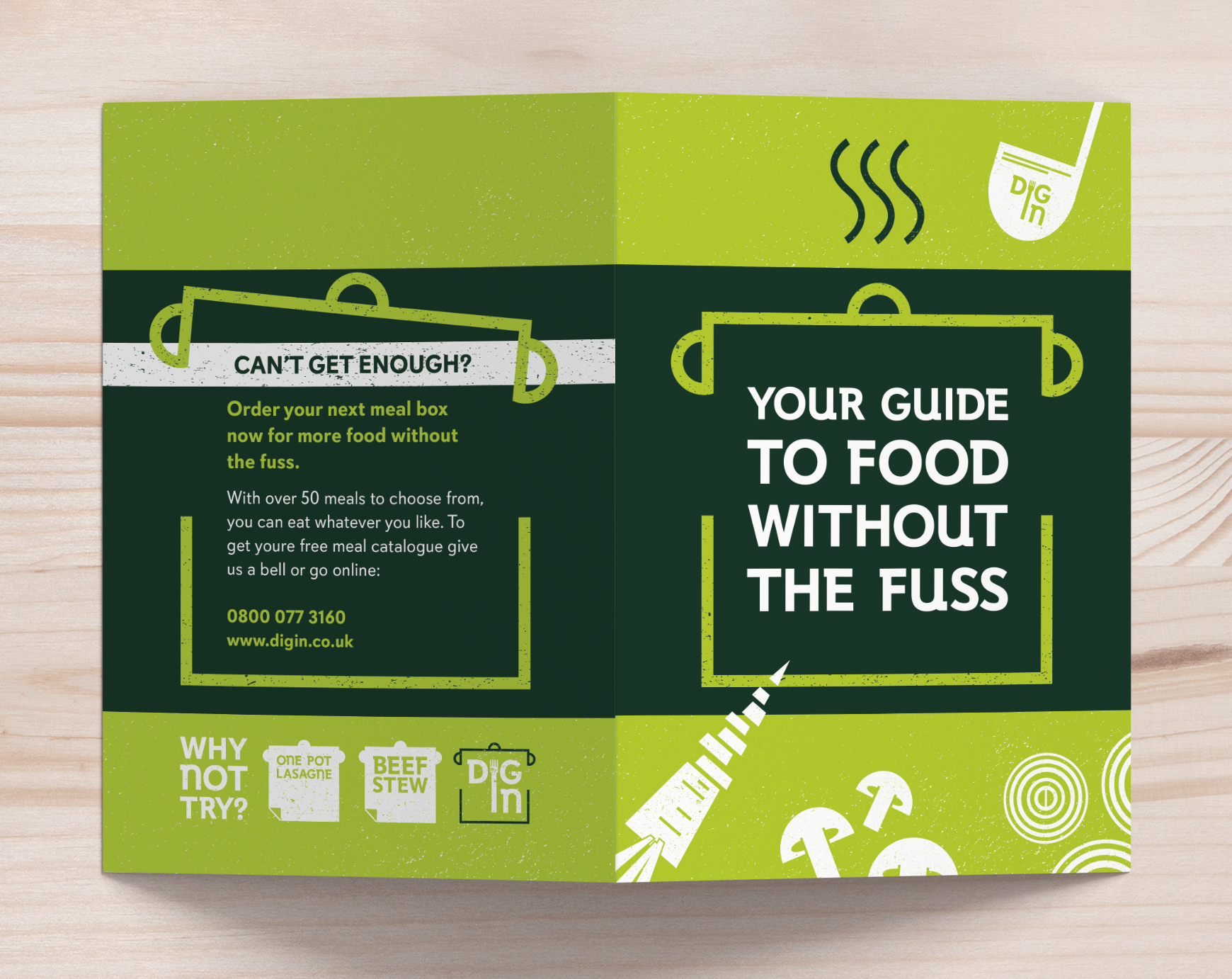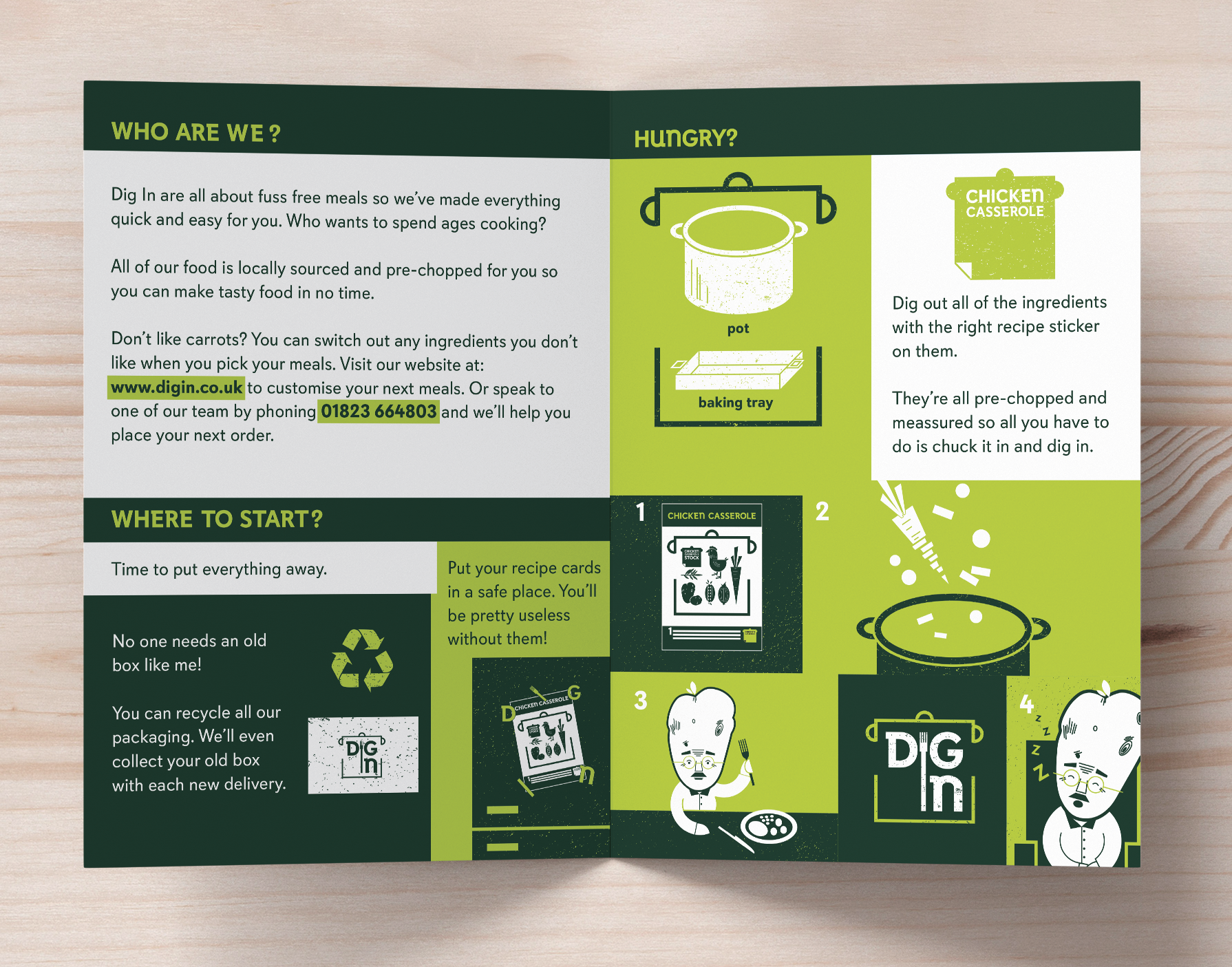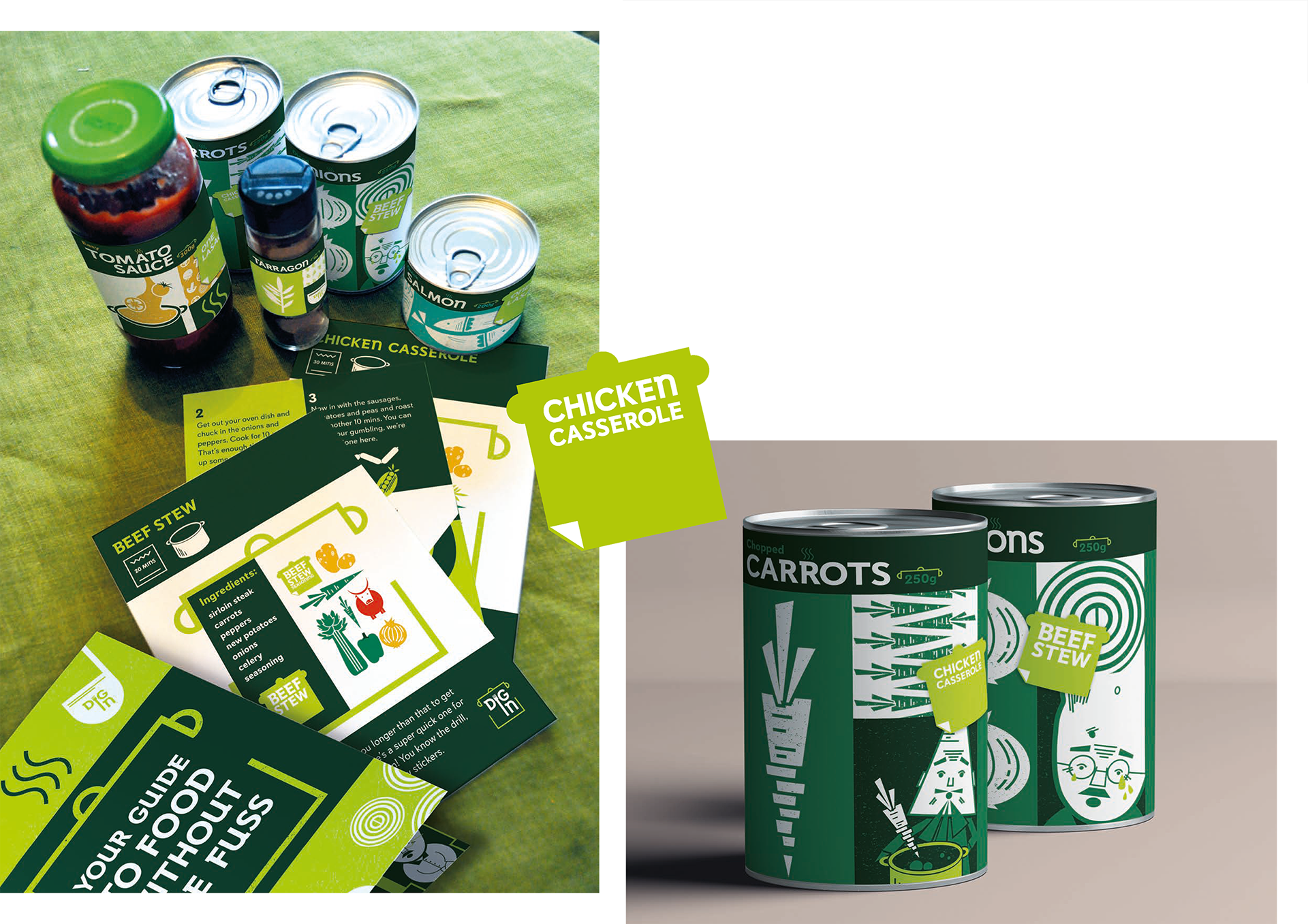 Hungry?
When you want to start cooking, just see the recipe card that you fancy for what ingredients you need. No need for scales, all of our ingredients are already measured and 
pre-chopped so all you have to do is chuck it in. Our tins use ring pulls to make it even easier for you to open.
Our packaging is colour coded to make it easier for you to find each item in you cupboard. They incorporate simple symbols with our illustration style and characters.