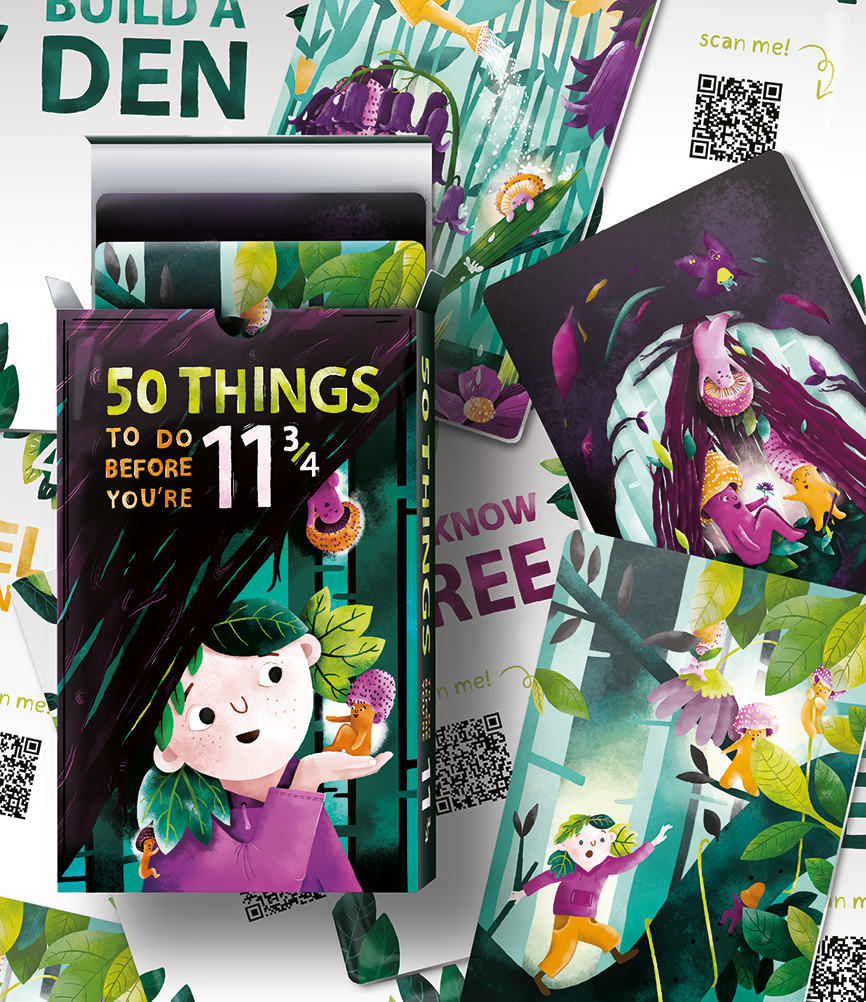 I've always been interested in nature and all thing outdoors as an ex Scout Leader. But looking at the new technological age, I questioned why children today don't engage with nature as much as I did. I identified a lack of outdoor natural play time for young children due to many restraints including parent's time, safety and technology. I wanted to explore how I could utilise technology to change it from a barrier to an enabler, without it being the focus of the designs.
What is the problem?
Children can easily access the outside world without leaving their rooms through the use of screen based technology. The National Trust's research shows that more children are lacking an engagement with nature and using more screen-based play than reality-play leading to the 'extinction of experience.'
Natural environments vs playgrounds allow children to be more imaginative and explore highly complex ideas. They will encounter more difficult experiences and challenges leading to greater development. 
What is my solution?
The National Trust has identified 50 recommended activities to try before you're 11 3/4. These cards show an illustrated version of each activity following the character of the Green Child. The reverse of each card has a QR code which would lead to the National Trust's website to give more information to parents on tips for each activity and where to try them.
Each activity card allows children to interpret it in their own way and to create their own fantasies. Pick an activity and go try it or why not take them out with you for inspiration when playing.